A REVOLUTIONARY COSMETIC TOOL THAT WILL ASSIST ALL MAKEUP LOVERS IN CREATING THE IDEAL CUT CREASE
If you think applying professional makeup on your face is a challenge, say no more because this will definitely help you achieve a makeup look that will make you look stunning and fabulous! We want every beauty enthusiasts to be able to bypass the hard procedures of creating the ideal cut crease and get a professional appearance every time in only minutes.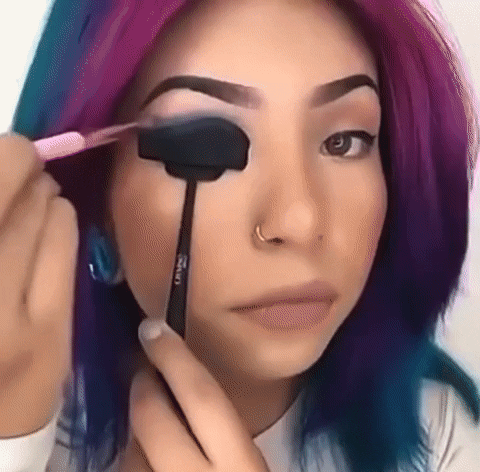 Best for Beginners or Experts
Lady™ Eyeshadow Crease Line Kit can help all makeup lovers to create the perfect cut tailoring crease line. Eyeshadow guide is suitable for all beauty lovers, regardless of technical level, can create the perfect eye shadow crease line, and get a professional look within one minute every time. Each crease line kit comes with three sets of customized and reusable silicone crease shapes, suitable for various eye shapes. 
Suitable for all Eye Shapes!
All eye forms and preferred styles were taken into consideration when creating the Lady™ Eyeshadow Crease Line Kit. Everyone could have the perfect cut crease, regardless of eye shape, preferred style, or ability level. The kit includes SIX washable and reusable attachments for generating doe-eyed, almond, and wing effects, all on different eye shapes!
Delicate and Precise
Easy to operate for perfectly suitable for all kinds of eyes shapes, it will shape a delicate precise crease style to your eyes for a 3D effect. Comes with an ergonomics smooth handle, this folding tool is convenient to hold or carry to use, the soft and skin-friendly texture will be harmless and safe for your eyes to use.
Made with silicone material, this eyeshadow crease is of high quality and will be wear resistant. The length of the product is about 13.5cm. It is suitable for female to shape eyeshadow and eye makeup.
Other Features: 
PORTABLE. Eyeshadow applicators stamp fits the height and width of most women's eyes, and the portable size is easy to carry around
NICE GIFT IDEA.

 

Lady™ Eyeshadow Crease Line Kit. is suitable for all kinds of eye makeup and is the best gift for female friends around!
WASHABLE AND REUSABLE. Made of silicone, your makeup won't stick to the kit and it's very easy to clean and wash for multiple use.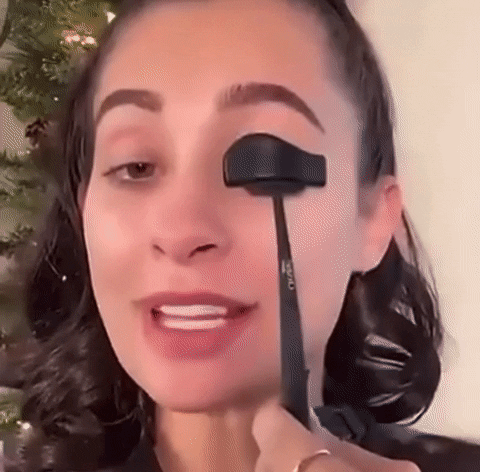 How to Use:
Step 1: Choose the desired crease shape, then pick the appropriate side for the right or left eye. Insert the spacer into the handle.
Step 2: Hold the Crease Piece gently against the designated eye, placing it on the crease. Start with the darkest color in your palette and apply it over the edge of the Crease Piece, as desired.
Step 3: Once you are finished creating the crease, remove the Crease Piece to reveal the coveted cut crease. Once the crease is done, add color to the eyelid.
Frequently Asked Questions (FAQ)
Q: Is it reusable? 
A: Yes, the kit is made to be reused for many times. Suitable for everyday make up.

Q: Can I wash this with water and soap?
A: Definitely. Since the material is silicone, you can clean it with any soap. We would suggest cleaning the kit with a makeup remover or cleanser.

Q: How do I know what shape to use for my eyes? 
A: First step would be determining your eye shape. Whether you have round eyes, almond, etc. You can watch Youtube videos of famous makeup artist to learn more.

Q: Will the makeup transfer to the material? 
A: Most eyeshadow makeups won't transfer as the material is made of silicone. W would recommend for you to wipe after every use for hygiene purposes.
SPECIFICATIONS:
Material: Silicone
Handle Length: 13.5cm (Approx.)
Inclusions: 1 x handle, 1 x Circular crease, 1 x Almond crease, 1 x Wing crease (Left and Right Set)
This kit helps achieve any eye makeup look everyone wants to have, regardless of skill level!