---

INTRODUCING OUR THERAPEUTIC FACE & NECK MASSAGER
The perfect at-home solution for: 
Removing wrinkles & fine lines
Treating acne & preventing breakouts
Restoring the skin's vitality
Tightening the skin & increasing elasticity
Accelerating healing of scars/blemishes
Decongesting puffy eyes and dark circles
Boosting collagen in your skin & enhancing blood circulation
Promoting absorption of skin care products
Do you want to look 10 years younger in the easiest way and without spending hundreds of dollars on surgeries? Well, with this device for neck tightening with the absorption of positive and negative ions, which help remove dirt in deep pores and clean them thoroughly, you can have perfect skin!
It uses a combination of light therapy, soothing heat, and sonic vibrations to rejuvenate your skin, improve your complexion, and maximize your skin's absorption of serums and creams.
Its three LEDs (green, blue, and red) emit safe light waves that penetrate the skin's surface to stimulate collagen production while 113° F of soothing heat helps promote circulation. The device also promotes the production of collagen and elastin via three levels of sonic vibration. With an auto shut off. Charges via USB.
FEATURES & BENEFITS | WHY OUR DEVICE
Safe & Non-Invasive -

 

The high-frequency treatment is non-invasive and highly effective in enriching the skin with nutrients and hydration that gives you a radiant and replenished look. No discomfort is caused and everything happens via a natural process.
Convenient & Cost-Effective - Get your own facial in the comfort of your home without having to go to your local beauty salon or spa. This is much more effective and has multi-purposes according to your personal needs. Just 5-15 minutes of daily treatments can give visible results immediately.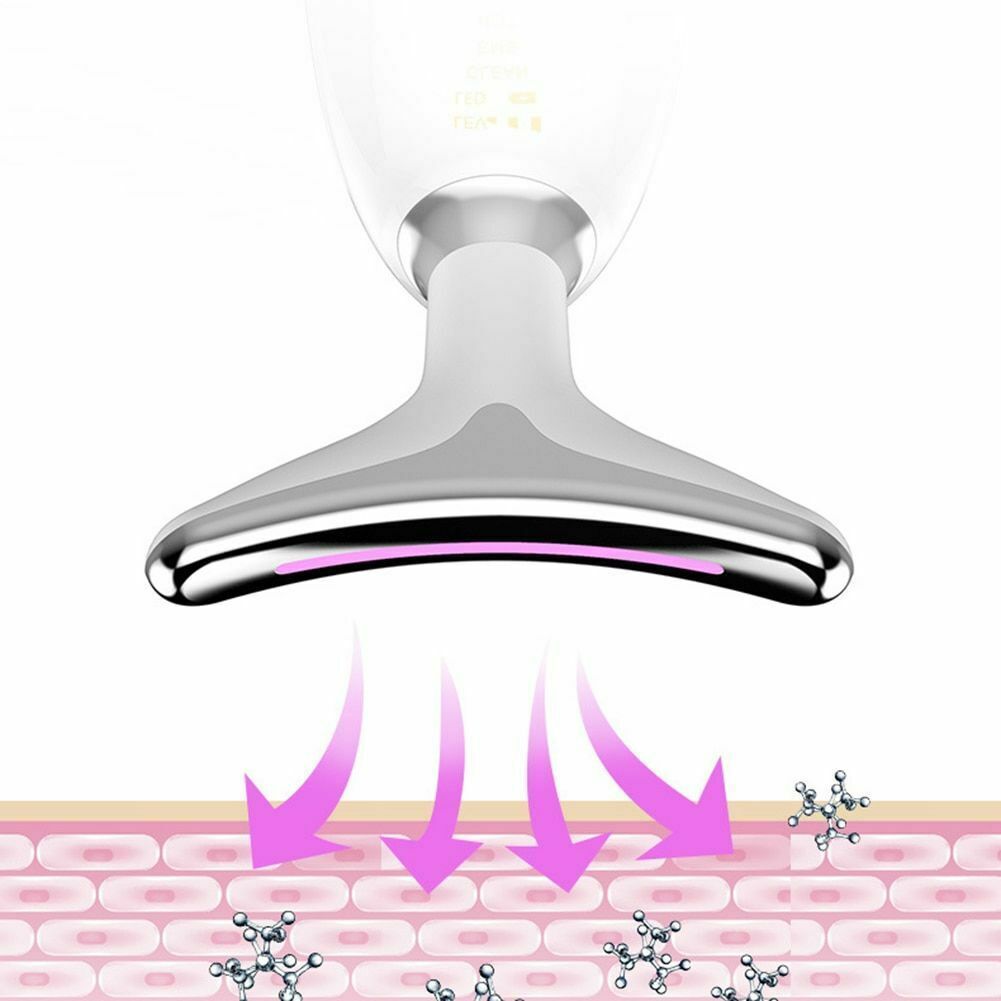 Portable &

 

Rechargeable -

 

It is lightweight and rechargeable with a micro USB that is included. Take your skin routine wherever you go!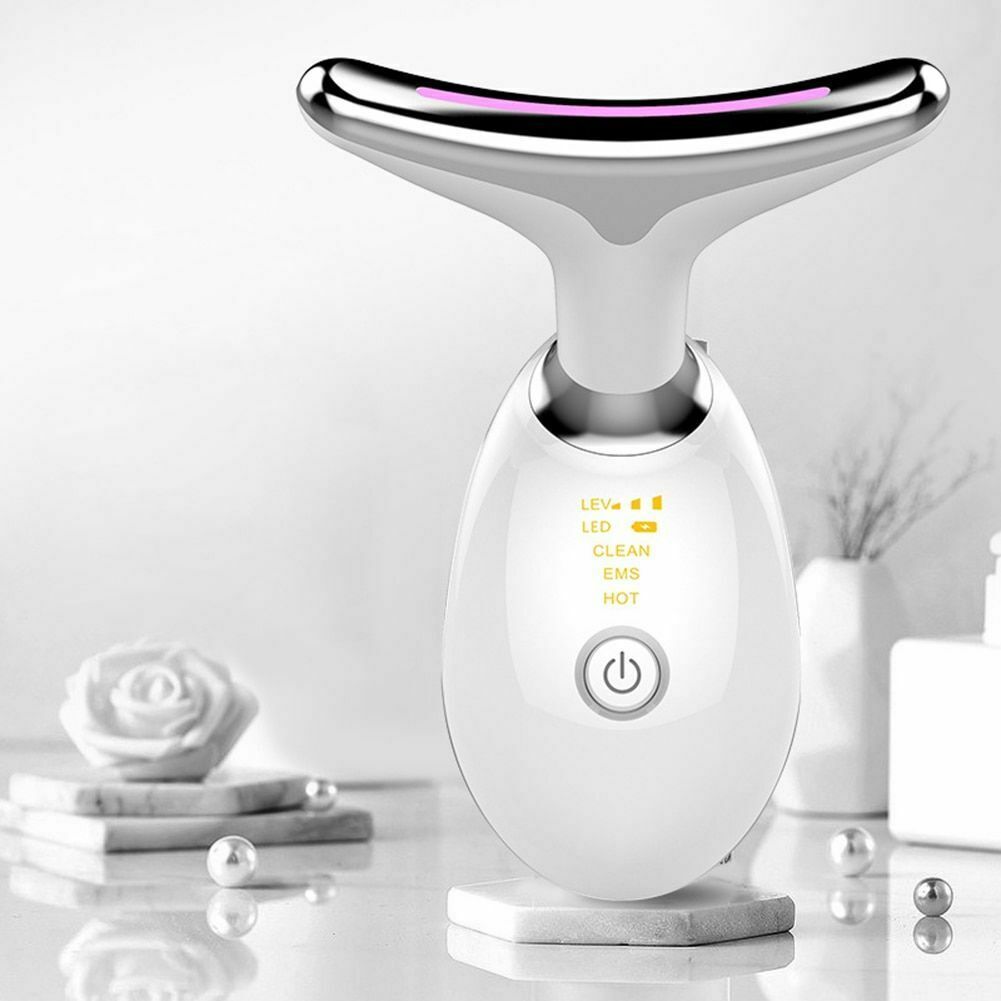 Fast & Easy - Reap the Benefits of the face & neck massager instantly - do not waste months to see visible results. This device allows for handy daily application and therefore it has never been this easy to simply look your best. Invest in yourself and feel confident like never before. You deserve it!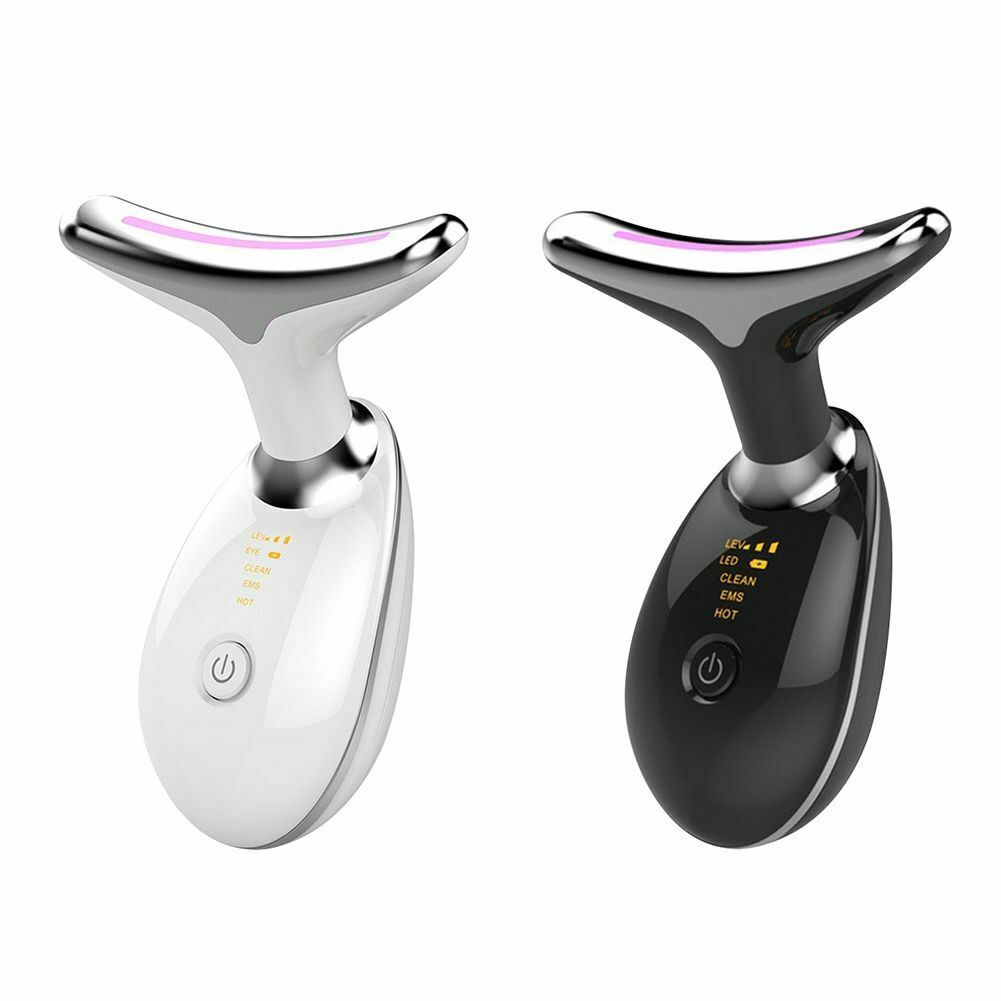 Free Worldwide Shipping - 100% Free Standard Insured Shipping anywhere in the World, we've got you covered.
30 Day, 100% Money Back Guarantee - If for any reason you feel that this product isn't for you, feel free to send us an email at our store address and we'll promptly refund your money. No questions asked!
WHAT OUR EXPERTS SAY
"There are plenty of promises out there, but only a very few products stand the test of time. Beautify is truly setting a new standard for home-based facial devices." - Professional Esthetician: Kimberly F.
Scientifically proven to work, and loved by thousands of customers beautify's Face & Neck Massager offers a wide range of applications: Removing wrinkles, fine lines, acne, increasing skin elasticity, boosting collagen, reducing inflammation & more all combined in one handy machine. 
ALL IN ONE TREATMENT
 3 Different Technologies - Unlimited Possibilities!
Beautify combines the most effective treatments on the market into one handy machine, each of them are used in many Spas around the world as well as medical institutions and beauty centers. We have partnered up with some of the most renowned beauty experts to create a solution that will hold up to its promises. Beautify's Face & Neck Massager uses a combination of ultrasound technology, electronic muscle stimulation (EMS) and ion therapy.

Hot Mode (Ultrasound Technology) -  Gently awakens and relaxes the skin, helping the skin restore its vitality. After starting the device you gently massage the targeted area with the Beautify Face & Neck Massager and let the frequency transmission take place. Helps maximize the absorption of your favorite lotions, creams, and serums so that wrinkles can be stretched making the skin fuller.
EMS Mode (Electronic Muscle Stimulation) - 

 

Effectively stimulate and relax the skin while helping your skin care products absorb deep into the skin. The revolutionary concept of EMS has taken over many commercial spas and beauty centers. beautify includes an electronic muscle stimulation functionality to generate the ultimate all inclusive treatment. Tighten skin, increase elasticity, and increase metabolism.
Clean Mode (ION Therapy) - Utilize the principle of the absorption of positive and negative ions to remove the dirt in the deep pores and thoroughly clean them. Clean pores, eliminate acne, and solve dull skin.
DIFFERENT LIGHT, DIFFERENT EFFECTS
Beautify's Face & Neck Massager has colored lights for each of the three modes on the device as well as their effects.
Green light

 

- Promote the microcirculation of the bodies surface, dredge lymph and drain swelling.
Blue light

 

- Reduce acne and help kill bacteria. Long term use can help rejuvenate the skin and make it healthy.
Red Light

 

- Stimulate the skin, revitalize collagen, improve dark skin and reduce fine lines and wrinkles.
OUR 4 STEP PROCESS
Apply some skin care products on neck and face. (optional)
Choose your mode
Use the massage head close to the neck and face.
Moisturize your skin with your favorite serum. (recommended)
It's recommended to be used for 5-15 minutes per day.
PACKAGE INCLUDES
1 * Neck beauty device.
1 * USB charging cable.
1 * User manual.
1 * Storage bag.
OUR PROMISE TO YOU
If you are not satisfied with the product, then let us know within 45 calendar days of purchase, and we will give you a full refund. 
We understand that making a purchase online might be uncertain and we want to make sure you try it by yourself before making your final decision. If you don't like it for any reason, you can return the item to us and we will refund you.
We SHIP WORLDWIDE. Our shipping times are usually within 7 to 15 days depending on your location.
Our customer support team is available 24/7 to assist you with your order. If you have any questions, you can reach out to us via email at customersupport@imoost.co